By Dan Emerson
Photos by Andrea Canter.
The trio opened the late show at the Dakota with "The Winding Way," a tune Holland wrote and played with the supergroup ScoLoFoHo (John Scofield, Joe Lovano, Al Foster and Holland) on their 2003 Blue Note album "Oh!"
It started with an extended and expansive intro played by Holland on his upright bass. Driven by Holland's resonant ostinato, the piece picked up steam as the other members joined in, with Eubanks doing plenty of blue note shredding on his solid body electric guitar.
That was followed by the title track from "Another Land," It's an engrossingly ethereal, minor key piece, with Eubanks picking spare, sustained notes and chords over Holland's singing acoustic bass tones. Harland hammered out some quiet, restrained percussion that was right for the tune.
Eubanks has become a master of "thumb "picking" in lieu of using a guitar pick (a more rockish variation of the thumb-picking style of the great Wes Montgomery) and has developed a quick, clean picking style that has become his musical calling card.
He was amplifying his guitar through two large cabinets, each with four speakers. He also employed a well-equipped pedal board to shape his six-string notes into a range of sounds, sometimes achieving a vocal-like effect.

Showing his versatility, Holland switched to electric six-string bass at one point in the set. "Nemesis" a funky, up-tempo piece co-written with Eubanks for Holland's 1990 ECM recording "Extensions." It was a good vehicle for Holland's dexterous electric thumping and Harland's turbulent percussive flow.

Another piece of electrified jazz-funk from the 2021 album, Eubanks' "Grave Walker," opened with a call and response guitar v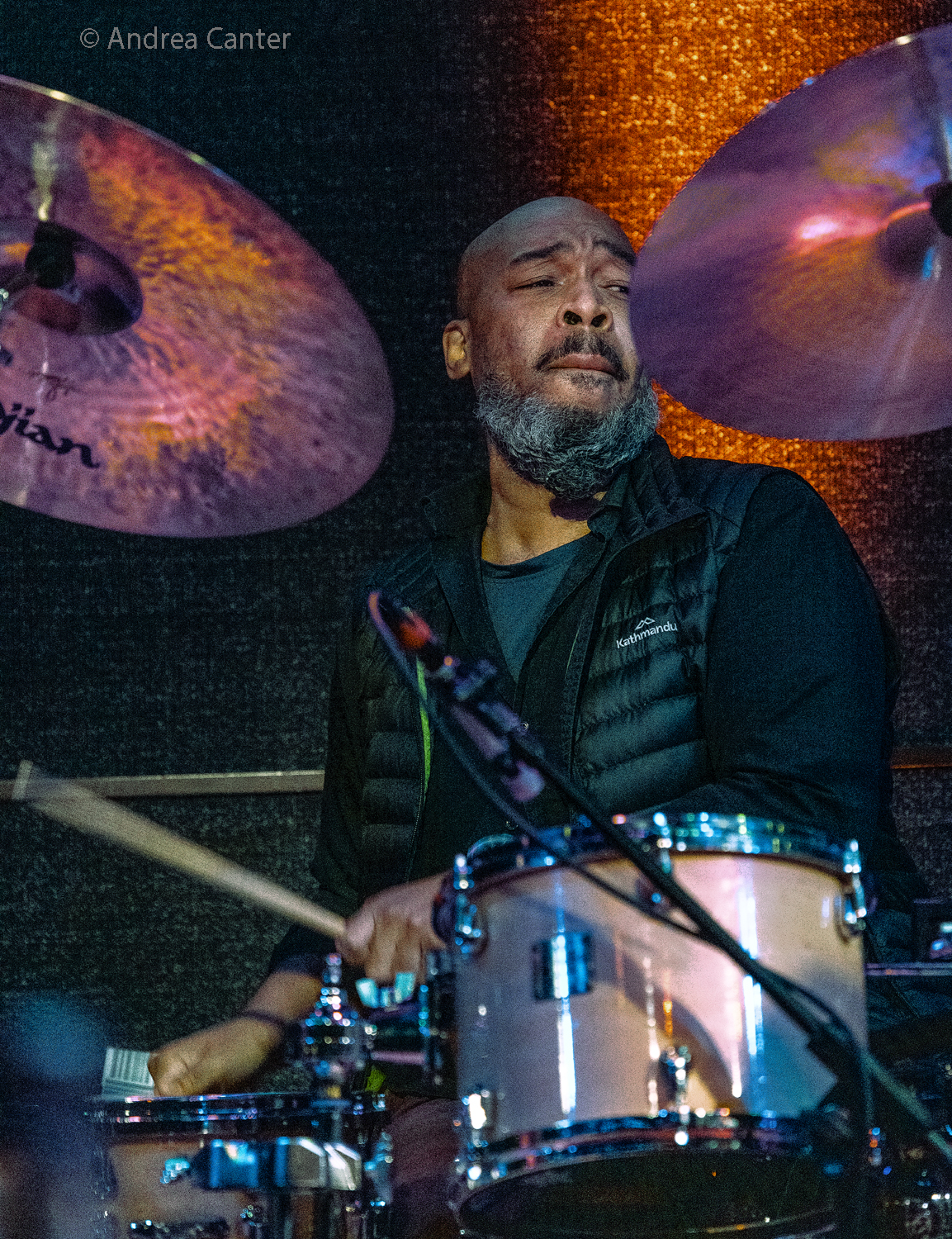 amp played over Harland's forceful groove-making. Throughout the set, Harland demonstrated why he has been a sought-after sideman by many top bandleaders, since starting his professional career back in the early '90s.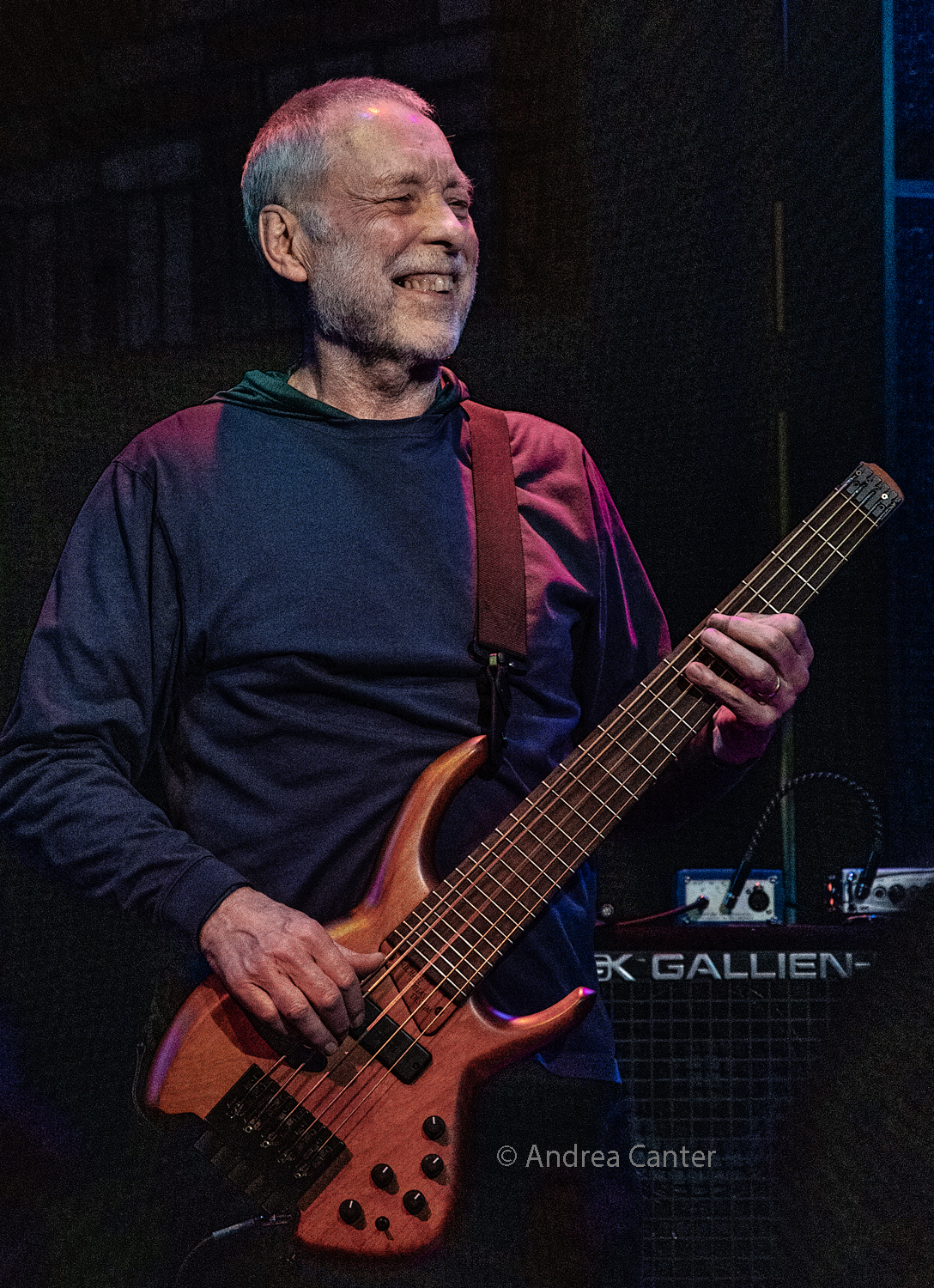 To end the evening, the trio encored the with "Mashup," a grooving melange of blues, post-bop, funk and rock. Some bristling, back-and forth musical dialogue between the guitarist and bassist cranked up the energy level.

Dan Emerson is a freelance writer and musician.