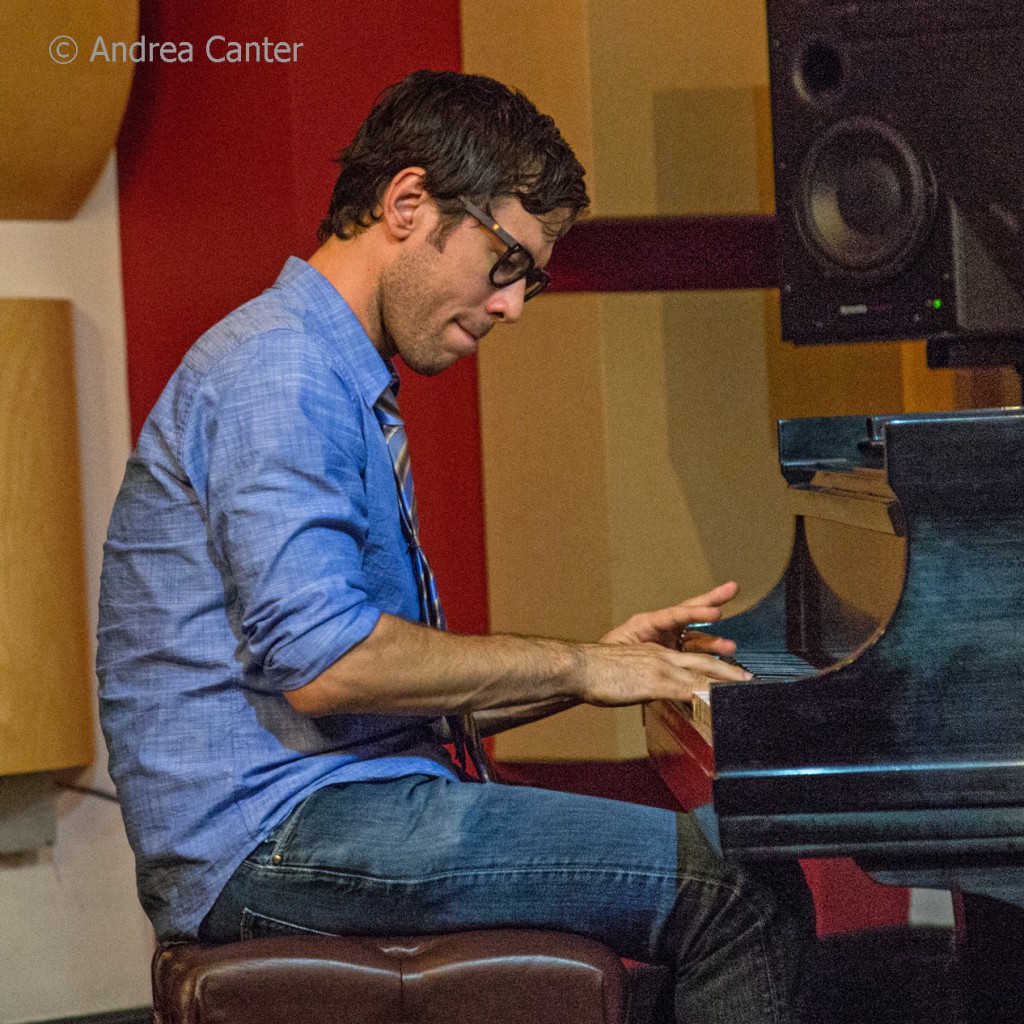 "The whole record is meant to be a meditation on Minnesota. This is the music I make because I live here — it would be much different if I lived in New York… I am in a position where, whether the people like what I am playing or not, they know that this is the music I wanted to make."– Bryan Nichols (Star Tribune, 5/22/16)
Back in fall 2011, pianist Bryan Nichols performed a rare solo concert in MacPhail's Antonello Hall, and at the time, he had only recorded his own works in the larger ensemble context of his debut, Bright Places. And despite his years of success with his own ensembles (trio, quintet, nonet We Are Many), duos with the likes of James Buckley and Tim Sparks, and as featured sideman (Kelly Rossum Quartet, Gang Font, Zacc Harris Quartet), the 36-year-old alum of Betty Carter's famed Jazz Ahead continues to garner inspiration close to home. Perhaps then it is no surprise that his much-anticipated solo album finds Bryan Looking North with a stellar and elegant set of mostly original meditations on his life in the Midwest, released May 24, 2016.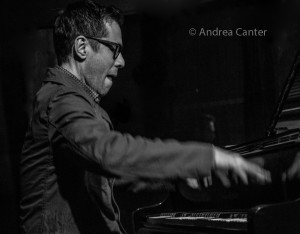 Bryan Nichols
Bryan Nichols studied classical piano with a "neighborhood piano teacher" but came to jazz on his own, developing his skills without formal jazz studies. He did participate in the Minnesota Institute for Talented Youth (MITY) summer jazz program where he worked with veteran piano teacher Denny Malmberg, and after studying genetics in college ("which I've done absolutely nothing with, ever"), moved to Chicago where he performed with Corey Wilkes, Maurice Brown, Jeff Parker, Nicole Mitchell, Von Freeman, Ari Brown, Hamid Drake and Ernest Dawkins. Back in the Twin Cities in 2005 after his residency in Betty Carter's Jazz Ahead program, Bryan quickly became a favorite pianist among the more forwarding-spinning jazz ensembles, working with the Kelly Rossum Quartet, Rossum Electric Company, Rossum's Nicollet Circus Band, James Buckley Trio, Chris Morrisey Quartet, Zacc Harris Quartet, Off the Map, Gang Font, Todd Clouser, Adam Linz, and the Minneapolis/Chicago collective, City of Fiction, and appearing on recordings by James Buckley, Chris Morrisey, Gordon Johnson, Kelly Rossum and Nicole Mitchell. He's also backed local singer Connie Evingson and recent New York transplant Nancy Harms.
Over his career, Bryan has appeared at international festivals including Sons d'Hiver (Paris, France) and Kerava Jazz Festival (Kerava, Finland) as well as at local and regional festivals such as the Chicago Jazz Festival, Minnesota Sur Seine Festival and Twin Cities Jazz Festival. In 2009, he received a grant from the American Composers Forum, and in 2010, a fellowship from the McKnight Foundation. Bryan has been a frequent weekend performer in duos at the Icehouse, often with bassist James Buckley, appears with Chris and JT Bates as Nichols/Bates/Bates, and leads his trio, quartet, quintet, and nonet (We Are Many). Now with his quintet (Bright Places) and solo (Looking North) recordings behind him, he hopes to record with his trio in the near future.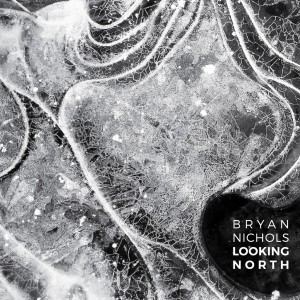 Looking North (Shifting Paradigms Records, 2016)
In the environs of south Minneapolis' Creation Audio (with the expertise of engineers Steve Wiese and Miles Hanson), Bryan started from a few pre-selected original compositions along with two covers–"Lonesome Tremolo Blues" from the Pines and "Lullaby for Sharks", written by old friend Dave King for the first Happy Apple album. The rest of the album is filled by a sampling of the 20 improvisations that evolved in the studio. (Hmmm, so there are another 15… perhaps Looking North Again?)
As one hears on the earlier Bright Places as well as in Bryan's work in small ensembles, his style can be heard as an amalgam of Bill Carrothers, Marilyn Crispell, Fred Hersch, Brad Mehldau, Keith Jarrett, even at times Craig Taborn — and yet not really anyone but Bryan Nichols. Full of ideas to "make something beautiful and new," Nichols edits well, never working a theme or strategy to death as is too often the case of many young modern artists; most of the tracks on Looking North fall between three and five minutes. Long enough to sustain a trajectory, not so long as to bog down in self-conscious reflection.
The opening "Unringing a Bell" offers a beautiful, Crispell-ish start, like glass crystals tinkling gently, the rubato rhythm falling into a more regular beat via Bryan's left handed phrasing, yet the flow is at times interrupted as if a new thought needs to be expressed as soon as it arises. The Pines' "Lonesome Tremolo Blues" has that Western prairie feel of a solitary figure riding through time or through life, somewhat reminiscent of Mehldau's "Highway Rider." The scenery doesn't change much and the music thrives on repeating lines and harmonies, with right-handed injections of new possibilities to keep it from becoming ruminative. "Fractures" –one of the spontaneously improvised pieces–is a very slow meditation with significant space between chords. Right-handed phrases add some brighter suggestions of hope to this modern toccata and fugue-like mini-epic. Bryan's figures are harmonically interesting as well as unpredictable in rhythm and velocity, here seeking resolution before falling back into another meditative, if somewhat more driven, finale.
"We Build and Destroy" is a gentle, ballad-like story with an interlude of tiny sparkling mirrors in a dissonant sea of calm; the soft motion of repeating waves builds in intensity toward a majestic peak, then slowly recedes. "Lake View" offers an idyllic, shimmering surface with mildly dissonant ripples. And just when you might pleasantly nod off, Bryan shifts focus, asking your ears to hear something new. "Act Natural" has a classical feel with a mildly swinging bassline that yields to a more intricate journey, while "Very Low Impact" could be an abstract Brazilian choro, exquisite with moments of brief upheaval.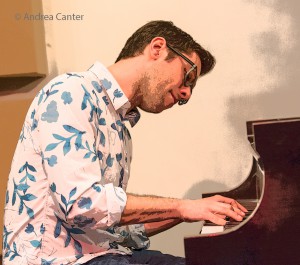 Dave King's "Lullabye for Sharks" has a few segments of sharks awakening, but otherwise is a sweet and melodic lullaby that seems far removed from the usual Dave King compositions of The Bad Plus and Happy Apple, but not altogether surprising, given the drummer's work on his solo Indelicate and more recent trio outings with Carrothers and Billy Peterson. The final meditations, "We Live Here" and "Finders" have a hymnal grace, the latter developing as a repeating melodic fragment against a tinkling backdrop.
At his CD release celebration at the Dakota on May 24, Bryan paired a solo set from Looking North with a trio set featuring Chris and JT Bate. While back-to-back solo and trio sets might seem to predict a collision course, Bryan recently interspersed solo piano with a trio set at the Walker West Academy of Music. His compositions offer a consistent bedrock of luxurious motion and reflection regardless of context; gently or with more assertion,  Bryan Nichols is one of the most original and accessible voices on the Twin Cities music scene.
More about Bryan and CD ordering information is available at http://www.bryannichols.org