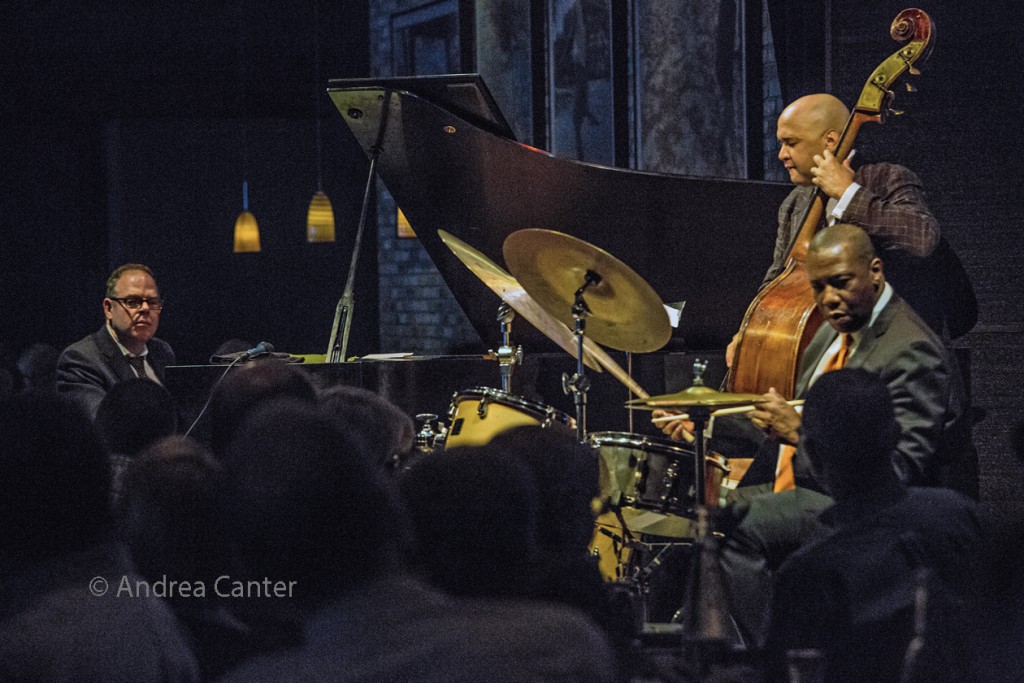 "Bill Charlap approaches a song the way a lover approaches his beloved…no matter how imaginative or surprising his take on a song is, he invariably zeroes in on its essence." –Time
Considered one of the finest piano trios in modern jazz, the Bill Charlap Trio featuring Peter Washington and Kenny Washington returns to the Dakota for one night, two sets, on May 11th. Their last visit was about two years ago.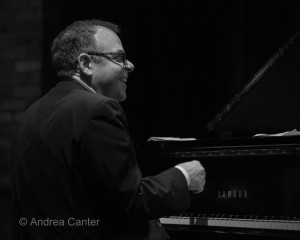 Virtuoso pianist and arranger, Bill Charlap grew up surrounded by musicians. Mom Sandy Stewart is a well-known vocalist; dad, the late Moose Charlap, was a Broadway composer who scored Peter Pan. Bill started piano lessons at age 3 and studied classical music as well as jazz. He's played with Gerry Mulligan, Benny Carter, Tony Bennett, Barbra Streisand, Wynton Marsalis and Phil Woods, and has served 12 years as the Artistic Director for the 92nd Street Y's "Jazz in July" program for the past ten years. The two-time Grammy nominee (for Somewhere: The Songs of Leonard Bernstein and The Bill Charlap Trio: Live at the Village Vanguard) was pianist and Musical Director of the Blue Note Seven, a septet of top jazz artists touring in celebration of the 75th anniversary of Blue Note records (2009). Known for his interpretations of American popular songs, he has recorded albums featuring the music of Hoagy Carmichael, George Gershwin and Leonard Bernstein. In addition to leading his trio since 1997, Charlap frequently performs in a piano duo with wife Rene Rosness, releasing the acclaimed Double Portrait (Blue Note) in 2010. In 2016, Bill and Tony Bennett received the Grammy for Best Traditional Pop Vocal Album, for The Silver Lining: The Songs of Jerome Kern.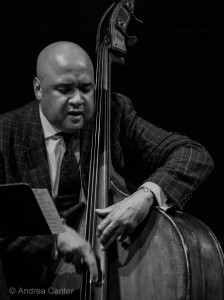 Bassist Peter Washington has been associated with two of the most highly regarded piano trios in modern jazz.  He played with the late Tommy Flanagan for about ten years until the pianist's death in 2002; he has performed with Bill Charlap's trio since its inception nearly 20 years ago. In addition to a long list of sideman credits with the likes of Art Blakey, Washington has backed a number of vocalists including Andy Bey, Freddie Cole, Karrin Allyson, Chris Conner, Mark Murphy, Georgie Fame, Ernie Andrews, Paula West, Anne Hampton Calloway, Marlena Shaw, and Ernestine Anderson.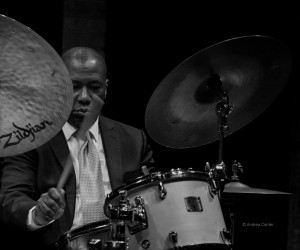 A first-call drummer since the late 70s, Brooklyn native Kenny Washington played with such legends as Lee Konitz, Betty Carter, Johnny Griffin, Dizzy Gillespie, Clark Terry and Tommy Flanagan. In addition to performing, he has written liner notes and helped prepare classic re-releases for Art Blakey, Count Basie and more, and once worked as an announcer at famed jazz radio station WBGO. Washington taught at the New School for Jazz and Contemporary Music and has been on the faculty of The Juilliard School since 2008.
The Bill Charlap Trio was launched in 1997. Since their first recording together (All Through the Night, 1998), the threesome has been regarded as one of the top trios in modern jazz. "When I hear our first recording All Through the Night, it sounds like a band right away," Charlap says. "I remember thinking, wow, this has such a great, natural feeling, like we'd been playing together for years. It has only gotten deeper since."  Critics seem to agree: The Trio's new recording, Notes From New York (2016, Impulse),  received a five-star review from Downbeat. Recorded immediately following a two-week run at Dizzy's Club Coca-Cola, the album presents mostly seldom-heard standards from Broadway, film, and jazz. Noted reviewer Alan Morrison, "…the term 'mainstream' becomes meaningless when one considers Charlap's technical mastery, his subtelty and his unflagging melodic invention — or should we say re-invention…The album is a master class in, well, class."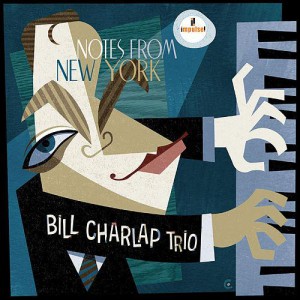 Of his bandmates, Charlap notes, "They're great listeners and virtuosos on their instruments. They both give great attention to subtlety and detail. They know the history of the music yet sound like themselves. They both are committed to making a beautiful and nuanced sound on their respective instruments. Yet with all the virtuosity and music at their command, they never put their egos in front of the music."
You can hear all the virtuosity and music at the Dakota on Wednesday, May 11th, sets at 7 and 9 pm.
The Dakota is located at 1010 Nicollet Mall in downtown Minneapolis; www.dakotacooks.com; box office 612-332-5299. Reservations strongly recommended.